Io, Noi – ODV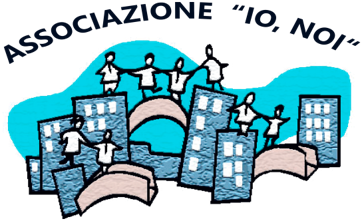 Voluntary Association for Social Integration "Io, Noi" is based in Fiumicino (Province of Rome, IT). The Association – for about 15 years now – is particularly engaged locally and nationally designing and implementing initiatives in the field of social and cultural innovation, as well as carrying out activities and providing services in favor of the local community, mainly focusing on individuals and groups in situations of socio-economic disadvantage and marginalization, and/or victims of abuse and violence (minors, women, migrants). Among its main aims: spreading a culture of solidarity and social integration and promoting well-being of children, adolescents and families.
Through its services and activities (legal support service, psychotherapeutic, pedagogical, family counseling, intercultural mediation, parenting support, center for the prevention and treatment of gender violence and violence against minors, Civil Service, Immigrant Service Center, Italian Language School L2), the association monitors its beneficiaries' needs, thanks to the expertise of its staff (sociologists, philosophers, psychologists, social workers, intercultural mediators, experts in Design and Management of Social Policies and Projects, Children's Rights , Educational Sciences), and through studies and research.
Moreover, IO, NOI, working in collaboration with local authorities and CSOs, is dedicated to build and strengthen territorial and national thematic networks, such as the Rete Scuole Migranti, a network of training centres/organizations dedicated to social and linguistic integration of migrant people(www.scuolemigranti.org ), and CISMAI (http://cismai.it ).
---
Kongresi Rinor Kombetar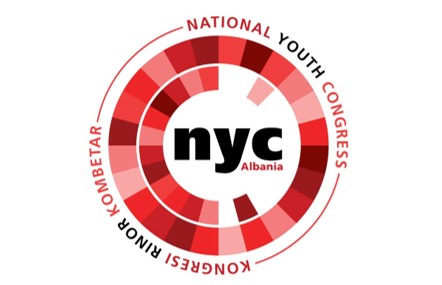 The National Youth Congress [KRK] is an umbrella organization of youth – a union of youth organizations, informal groups, youth forums of political parties, with the aim of exchanging information, highlighting youth issues, lobbying at institutions and advocating in community the for solving these issues and working on capacity building for all entities involved in the network. NYC was established in March 2013 in Tirana, in the presence of over 30 organizations at the national level. The National Youth Congress was held for the first time in April 2013 and organizes annually board elections among organizations, political forums and youth groups in trade unions in the assembly and also youngsters propose and vote for
the most relevant topics which guide the NYC work for that year.
Currently NYC has 112 youth organizations, political forums, informal groups working on youth issues. Congressional membership brings together diverse organizations from national and regional levels, rural and urban areas, student organizations, branches of international organizations, young people from political party forums, and other types of associations. In the process of meeting its goals, Congress represents the interests of young people in Albania, regardless of their socio-economic position, gender, race, ethnic and cultural background, political and religious beliefs, sexual orientation, gender identity or any other form of difference. Through established instuonal relationships, a local, but central, Ministry of Youth and Social Welfare has provided a productive fruitful report on youth strategies, action plans for youth and initiatives undertaken jointly. The youth congress has extended its partners in the region, with countries such as Kosovo, Macedonia, Montenegro, Serbia and Bosnia and Herzegovina, France and Germany. This partnership consists on support, exchange of experiences, joint projects and youth exchange programs.
---
Ecological Future Education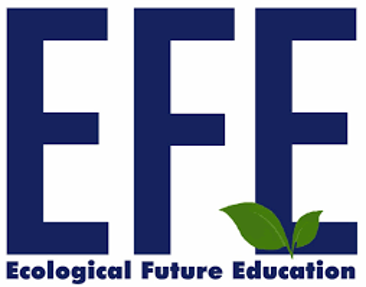 Ecological Future Education (hereinafter – EFE) is a Non-Profit private organisation for providing youthand adult non-formal learning. Founded for education providing and ecological life styleimplementation.
Target groups – social risk groups, young people with destructive problems, adults and young people.EFE provide training for educators, trainers and youth workers.
The main focus is to provide simplified access to education and support youth and their familiesensuring the availability of educational. Providing up-to-date learning materials, tools and methods.
The center of EFE is located in northeastern Latvia rural area in Gulbene.
EFE have 3 branches located in Liepaja, Aluksne and Riga, covering all regions of Latvia. Also havedeveloped cooperation with partners who help spread our ideas in a number of training centers andschools throughout the Latvia. EFE has established cooperation with special boarding schools fororganisation of environmental education after school activities and providing development training forteachers. Involving schools and their pupils to think and act greener.
EFE team consist of 11 permanent staff: Project managers, Youth workers, Educators andadministrative staff, 15 youth volunteers and cooperation with total more than 150 educators indifferent fields.
Sustainable education including active citizenship is one of EFE's main activities. Raising awarenessthrough education by providing open lectures and informational materials to easier understandenvironmental and sustainable development issues. EFE involves with youth and adults to be activeand responsible citizens. EFE offers various training activities like recycling, green home, green office, upcycling workshops, zerowaste lifestyle and also about circular economy as business model.
EFE organise: painting study group, "Hard-Working Hands" group, "Finger works" group. These groupsencourage pupil's tolerance and understanding regarding nature around us.
Also, EFE are working with responsible citizens, raising awareness of environmental concerns and howit affects us. Objective is to inform youth about environmental issues, plastic waste and
---
Associação Sójovem das Saibreiras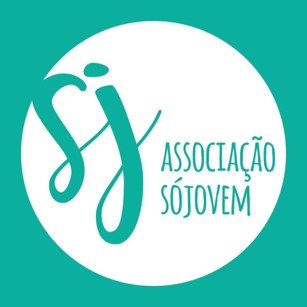 Sójovem Association was born in 1994 in the city of Ermesinde, about 7 km far from the city of Porto, in Portugal. The main objective is to promote social inclusion and a healthy occupation of leisure time to its associates, through educational, cultural and sporting activities. Since its origin, Sójovem has developed numerous activities aimed at the promotion of culture and sport inserted in a healthy lifestyle and with Institute of Employment and Professional Training we develop several training courses in areas related with entrepreneurship, culture and social inclusion for youngers with fewer opportunities. The Sójovem Association is a member of the Federation of Youth Associations in Oporto district and the National Federation of Youth Associations. The Association seeks to be an intermediate tool and enabler of conditions and capabilities that put the unemployed of our local communities and our city on the front line in the fight against unemployment and in finding credible and effective solutions in obtaining work that dignifies and inserts the citizen in the active population, making him a growth agent of social and economic development. The project consists in looking at the local economy from those, though wants to participate in the process of production of wealth, were excluded from it: the unemployed. It is in this group that are, in large part, the problems and challenges facing the economy and to society in general and to the community of Ermesinde in particular. In the technical staff, Sójovem Association has 3 employees, 2 people held jobs stages, 3 more employees to work through the rehabilitation measure on the labor market in collaboration with Institute of Employment and Professional Training.
---
Judetul Harghita
Harghita County Council is the local public administration of Harghita County with one President – elected directly by the citizens for a mandate of 4 years – and 30 County Councillors, including the two Vice-Presidents of the county council.
Harghita County Council is an elected public authority in Harghita County, founded in 1992. It is a local public administration, responsible for the coordination of the local council's activities (municipalities, towns and villages). It fulfils public services at county level, participates in different international projects, furthermore initiates and implements programs on several domains. The County Council is responsible for the public administration activity on the county's territory based on the principles of local autonomy, decentralization of public sphere deputy's, legality and citizen's consultation regarding local problems of main interest and contributes to the local growth by means of development programs. Harghita City Council pays particular attention to the development of strategies for the young people to remain in their homeland instead of working abroad. The County Council is composed of 7 departments and coordinates the activity of the 20 subordinated institutions. The number of employees is more than 200.
---
garagErasmus ASBL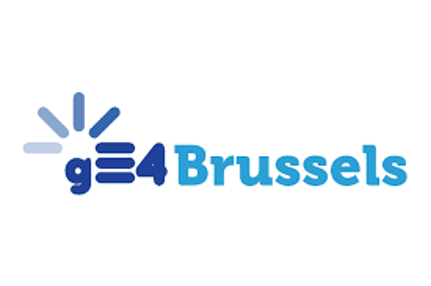 garagErasmus Foundation (gE) was established in 2012. It is the first professional network of the Erasmus Generation developed in coordination with the European Commission with more than 50 Foundation members, including universities, cities and private companies (the network includes Erasmus and other kind of international exchange programmes). gE has also an extensive network of local organisations in
Europe and beyond. Thanks to an agreement with the European Commission every year (starting from
2016) a student that is ending the Erasmus experience is invited to join garagErasmus. Since its foundation, gE established an on-line and off-line format, acting as ecosystem of international talents, co-creating a stronger Europe through and with the Erasmus Generation, with special focus on youth employment, valorisation of soft skills and non-formal education, inter-generational capacity building among alumni. To foster the cooperation between students and former students, garagErasmus
(international professional network) and Erasmus Student network International (international student network) co-founded the Erasmus + Alumni and Students Alliance (ESAA), together with Oceans and Erasmus Mundus. garagErasmus is supported in the development of its initiatives at international and
European level by a High-Level Council. The Council offers strategic advice to garagErasmus on EU issues related to the Foundation's mission, as well as advice on advocacy and fundraising strategies with respect to private and public entities in Europe. The Council is constituted by prominent personalities from business, education and innovation field. garagErasmus Board of Director, the body in charge of steering the Foundation activities, is composed of 8 persons, experts in the field of students' mobility, education policy, development and strategic partnerships, business development, entrepreneurship and innovation.
garagErasmus Foundation has offices in Milan (IT) and Bruxelles (BE), from where liaison activities with European networks, private enterprise, individuals, national permanent missions and European Institutions are carried out.
---
INERCIA DIGITAL SL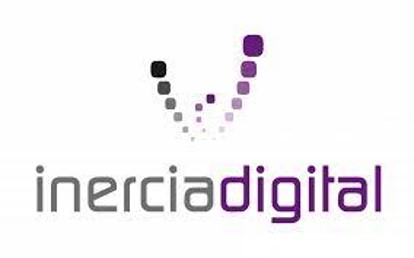 Founded in 2010, Inercia Digital S.L. is an innovative Andalusian organisation specialising in training and innovation in digital skills at an international level. We are a VET centre (Vocational Training for Employment) officially accredited by our regional government and our main area of expertise is fostering digital and entrepreneurial skills, which we make accessible through our Virtual Campus, approved by the Regional Government of Andalusia as a Virtual Training Centre for Employment (# 66044).
Inercia Digital has extensive experience participating in innovative European educational projects and was appointed a new member of the "Digital Skills and Jobs Coalition" of the European Commission in 2017. We're also the proud recipients of the Certificate of Compliance AENOR EA0043 as a Young Innovative Enterprise in 2015. Our mission is to drive training and innovation in digital skills across Europe, for educational institutions as well as professionals, for the labour market and for all European citizens in general. Our vision is to to be a Centre of Vocational Education and Training (VET) of Excellence at an international level through the continuous improvement of training and innovation in digital and entrepreneurial skills, boosting teaching and training methods of excellence, establishing ongoing
cooperation and collaboration, in line with policies of regional development, employment, innovation and education.
---